At Wayman Oil, we are continually working to improve our services. We have improved our training and equipment to insure we provide the most efficient, safe service to all of our customers.  Many of our customers have even commented on improvements at our facility and our new trucks. We work hard to maintain this equipment and the highest level of service. Our employees are dedicated to our customers and we appreciate that same dedication from our customers. We believe Wayman Oil customers are the best customers in the world and we thank you all.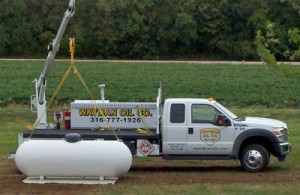 In addition to full service propane system installation and maintenance, we provide the following services:
Call us at (316) 777-1926 or send us an email.