Local Year-Round, Dependable Propane Since 1976.
At Wayman Oil, we are continually striving to improve our propane services to provide the best experience for our residential, commercial, and agricultural customers. Safety and quality are our top priorities to ensure long-term customer satisfaction.
When you need energy, Wayman Oil offers a full range of propane services and technical expertise on propane applications. In addition to full-service propane system installation and maintenance, we provide the following: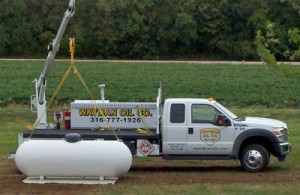 Call us at (316) 777-1926 or send us an email.