Proudly Providing Local Propane Services Since 1976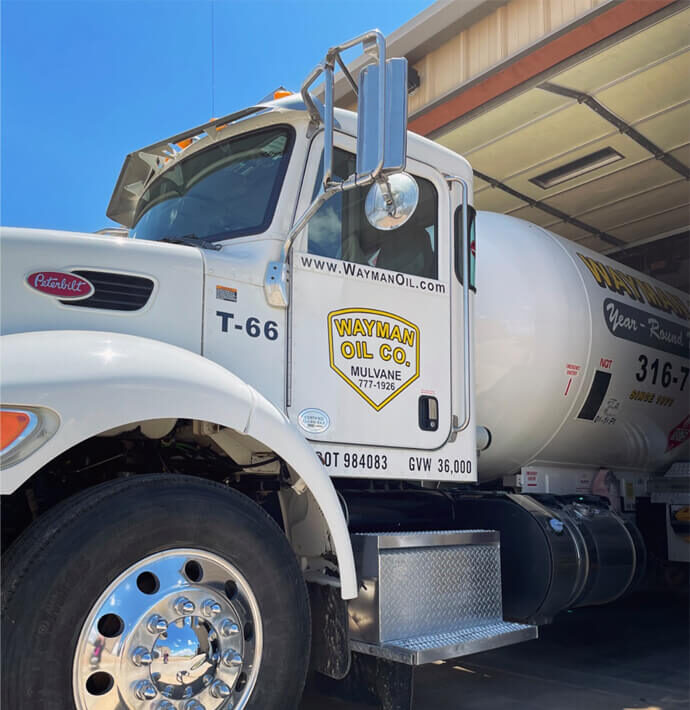 Customer service is and always will be the foundation for Wayman Oil. We're local, and we're here to earn your business every day.
When Clyde Wayman started Wayman Oil in 1976, he laid a foundation based on customer service and innovation. We focus on keeping our customers happy with affordable, quality service and continuously work to improve our propane services, training, safety, facility, trucks, and equipment.
We offer a full range of propane services and technical expertise on propane applications for residential, commercial, and agricultural customers. In addition to full-service propane system installation and maintenance, Wayman Oil provides:
Gas grill refills (20 pound tanks)
Level billing
Affordable propane (no additional fees or surcharges)
Propane delivery
Leak and pressure checks
Propane tanks & tank movers
Route & will call service
Propane supplies & equipment
Our main office has been located in Mulvane, KS, since 1976. We provide propane services to Sumner, Sedgwick, Butler, and North Western Cowley counties, and can be reached any time day or night.
We are a member of the National Propane Gas Association, which is the national trade association for the U.S. propane/LP-gas industry. Wayman Oil is also a member of the Propane Marketers Association of Kansas, the Mulvane Chamber of Commerce, and the National Federation of Independent Business.